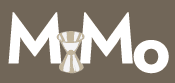 This month's theme for Mixology Monday is Flores de Mayo – Floral Cocktails. A big mahalo to Dave at The Barman Cometh for hosting this month's MxMo.
Our beloved singer bartender, Cory Nomura, invented this simple cocktail that features Kai Vodka's newest flavor, Coconut Pandan. Pandan is one of my favorite scents, which can be found flavoring all those tasty green South-east Asian desserts. Also known as screwpine, it has a characteristic grassy aroma with floral and nutty overtones. It perfectly compliments coconut and coconut milk.
King Coconut:
1 oz Kai Coconut Pandan vodka
1 oz Crown Royal Canadian Whiskey
Splash of Sprite
Serve over ice on rocks glass
We've already gone through a whole bottle of Kai's Coconut Pandan Vodka at Wang Chung's. The coconut pandan infused vodka leaves a unique floral and nutty aftertaste, as it softens the bite of the woodsy whiskey with a flavor reminiscent of Amaretto without the heavy sweetness.